The latest water treatment technology
Own it on your farm!
Delta water are an advanced magnetic water treatment technology, by which ordinary, salty and low-quality water can regain its vitality and energy.
Delta water are an advanced magnetic water treatment technology, by which ordinary, salty and low-quality water can regain its vitality and energy, where it increases water productivity, absorption efficiency and dissolved oxygen ratio as well as decreasing harmful bacterial content, in addition to lowering the salt water effect by 50%, which makes water and nutrients (in water, soil and fertilizers) more easy to be absorbed by plants. More benefits were proven by agricultural scientific researches and successful experiments of our customers worldwide where general benefits of Delta water devices can be summarized as:
Increase plant growth by 15-30%.
Increase germination rate of seeds by 10%.
Reduce plant diseases and create much healthier plants.
Improve quality (weight, sizes, taste) of plants.
Reduce vegetation period by 15-20%.
Devices are eco-friendly.
Simple to be installed.
Easily fit to any irrigation system.
No energy requirements.
Durable and Long Lasting.
Continuous natural magnetic field.
No maintenance needed.
No spare parts needed.
No chemicals required.
No electricity needed.
Zero Maintenance Cost.
Stainless steel from inside and outside.
Don't rust.
Absence of side effect.
Reduced expenses and increased profit.
ADVANCED ANALYTICS, STRATEGY
Global Private Equity Report 2019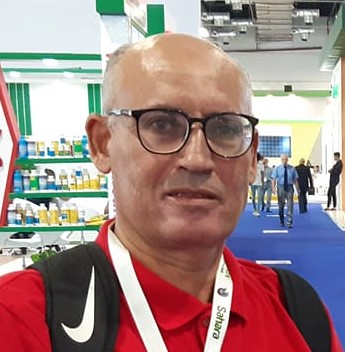 Using magnetically treated water with wheat crop, resulted in improving the characteristics of the plant such as the length, wet and dry weight, and in increasing the yield with a percentage ranging between 13.85% to 48.36%.
Professor of Organic Agriculture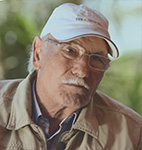 Saline water treated with Delta Water device has the same effect of fresh water on agriculture. Whereas the taste of the saline water after the treatment remains the same as before the treatment, the effect is completely different… Before installing Delta Water device in my farm there was a lot of deterioration in the growth of grape trees due to salinity. After installing the device, the adverse effects decreased and the yield of the grape trees increased and became longer and thicker. The vegetation growth and fertility significantly increased. My productivity of grape increased after installing Delta Water device by 40% as the device solved all the issues of salinity of water and soil in my farm.
Major General Mohammad Algendy
Egypt, Agriculture investor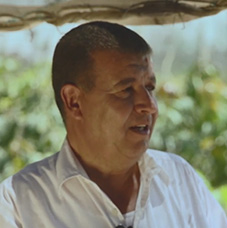 We have successfully cultivated beans with Delta Water device at a salinity of 1900 ppm, while without Delta Water device beans do not grow with water salinity exceeding 500 ppm. In addition, following the installation of Delta Water device, the signs of water salinity disappeared, the salts accumulated on the soil surface completely disappeared. As to the other crops, the productivity has increased and the quality has improved. Therefore, buying Delta Water device is a great achievement.
Agricultural consultant and investor
Get exclusive deals you won't find anywhere else straight to your inbox!
To discuss how our team can help your business achieve true results.