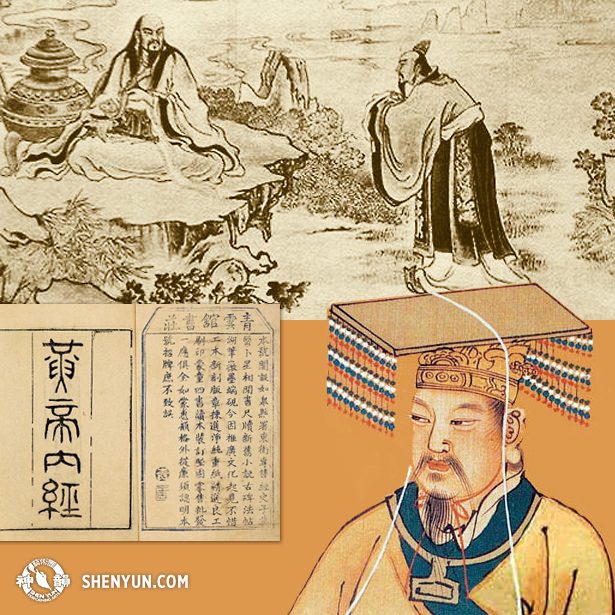 The Yellow Emperor
The Yellow Emperor "S Classic of Internal medicine", the oldest work on traditional Chinese medicine (TCM), explained more than 2000 years ago how imbalances in the human body could be corrected using remedies like acupuncture and moxibustion (the warming of acupuncture points) and through the application of magnetic stones on acupuncture points and meridians.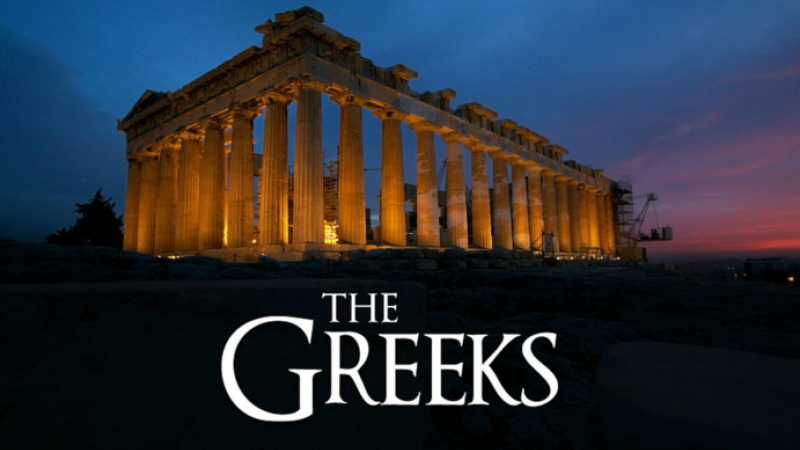 The Greeks
The Greeks in 800 BC were familiar with the properties of the magnet or thelodestone as it was termed earlier. The Greek scholars like (Aristotle, Galen of Pergamum [129¬-199 AD] used for drawing out impuritiesand poisons, Hippocrates of Cos used the styptic iron oxides magnetite and hematiteto stop bleeding and control hemorrhage (Aetius of Amida Byzantine [550-600 AD] treatment of hysteria, gout, spasm).

Cleopatra Egyptian
Cleopatra Egyptian hieroglyphs and documents incuneiform show that magnet therapy wasan indispensable method in the treatmentof diseases. Pictorial representations – intemples and elsewhere – confirm its use.Even the legendary Cleopatra is said tohave worna magnetic amulet topreserveher youth and beauty.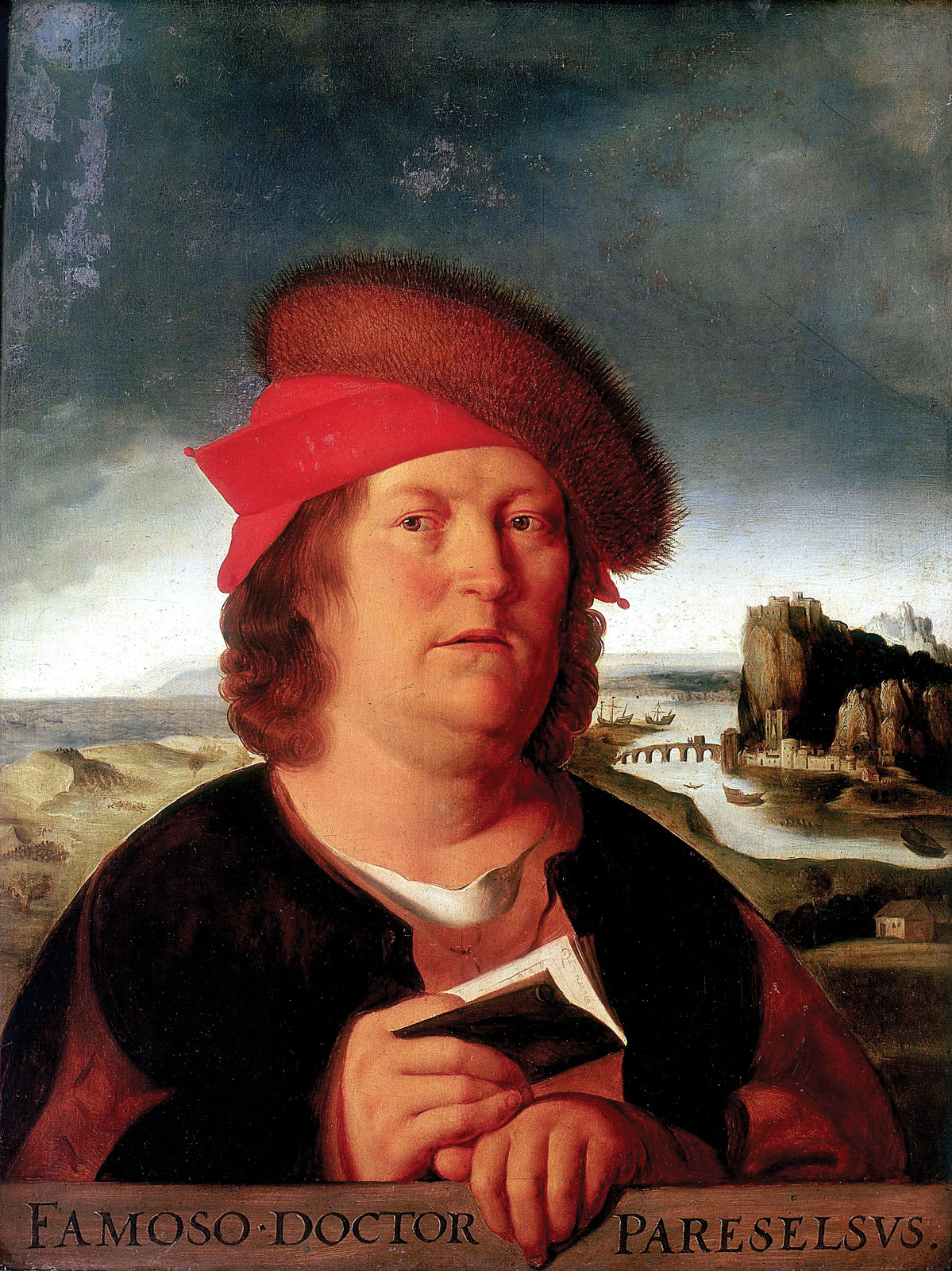 Paracelsus
A famous Swiss chemist and mystic, Paracelsus profoundly studied the subject of Magnetism. He attributed numerous properties to the magnet and emphasized on the magnetic treatment. He also said that the magnet has certain qualities to cure patients. The magnet attracts all tumors that arein the human system. The magnet, is therefore, highly useful in inflammations, influxes and ulceration, in diseases of intestine and uterus and in internal as well as external diseases. Paracelsus, with his systematic experiments and observations paved way for the modern art of magnetic healing. Therefore, he is often and correctly described as the "father of Magneto therapy"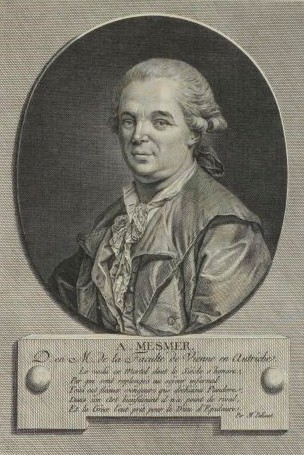 Franz Anton Mesmer
Austrian Physician, Franz Anton Mesmer who did extensive work on the use of magnets and developed a theory concerning the body's own magneticenergy which he coined animal magnetism. Mesmer's work fell into disrepute by the French medicalestablishment. He believed he possessed a powerful animal magnetism and that through it he could healpeople by touch or even waving his hand over a crowd. These bizarre practices of Mesmer are the origins ofthe word mesmerize. Mud sticks and unfortunately Mesmer's antics placed such a stigma on magnets as acredible therapy worthy of investigation, other works in the therapeutic use of magnets were discredited.
Stokes and Bell
Stokes and Bell (Stokes of Stokes Adam syndrome fame and Bell of Bells Palsy fame) treated a patient with shoulder pain with a very powerful 20 pound magnet and reported the patient experienced relief and restoration. They published cases such as these in a very famous two volume treatise called Lectures on the Theory and Practice of Physics.
Geheimrat
Geheimrat stated "the magnetizing of water has a great effect on animals"
Viktor schauberger
Viktor schauberger talked about the energy in natural water and its effect on plants.
Solavite
A company called Solavite in France began to market a magnetic water conditioner (softener) to treat scaling in laundry kettles, boilers and heat exchangers. After the second war USSR began to use magnetic treated water in industries. Alsomagnetic devices on the market that purport toincrease the efficiency of laundry detergents, or even reduce the need for them entirely by making water "wetter" (reduce its surface tension), thereby allowing the water to more easily penetrate intofabrics and wash the dirt away.
Linus Carl
Linus Carl Pauling received the Nobel Prize forChemistry for his discovery of the magneticproperties of hemoglobin. This discovery wasparticularly important because not only is iron theoxygen carrier in hemoglobin (red blood cellpigment), it also plays a major role in theintracellular metabolism. Iron is an important energycarrier because it is easily magnetized. [O2 is paramagnetic, = 3.73x10-7].
the first astronauts
When the first astronauts returned to earth, they were found to have health problems ranging from disturbed sleep to depression. The main cause is the absence of the earth magnetic field in space [Earth's magnetic field = 0.5 gauss].
Joshi and Kamat
Joshi and Kamat reported Changes in the pH of magnetic treated water up to 0.4 pH units.
Martyn Ova
Martyn ova explain the action of the magnetic field on water by polarization of dissolved ions and deformation of their hydration shells.
Experiments in California
Experiments in California showed that the magnetic field activates metabolic processes and promotes the formation of amino acids and enzymes. [Increase about 15% in muscles weight].
Kholodov
Kholodov showed that magnetic fields change osmotic processes in muscles, affect the permeability of the cellular membrane, and disturb the hydration ability of tissues in animals.
Klassen
Klassen showed that magnetic fields can change various physical properties of solutions such as surface tension, dielectric constant, and solubility.
Limpert and J.L. Raber.
Limpert and J.L. Raber. Materials Performance "permanent magnet device showed scale formation reductions with an average of 34%".
Klaus J. Kronenberg
Klaus J. Kronenberg. IEEE Transactions on Magnetics "The effect of water magnetic treatment is to change the morphology of calcium carbonate crystals from a dendritic form to smaller disk-shaped forms" "the interaction between the magnetic fields and the hydrogen bonds is amplified to the breaking point by resonance." The idea is that the breaking up of the (H2O) n complexes somehow releases dissolved ions that promote nucleation of the smaller crystals. The observed effect lasts for up to two days" [This is due to effect of Lorentz forces on ions].
Liburkin et al.
Liburkin et al. found that magnetic treatment affected the structure of gypsum (calcium sulfate). Gypsum particles formed in magnetically treated water were found to be larger and "more regularly oriented" than those formed in ordinary water.
Lin and Yotvat
Lin and Yotvat recorded that MWT have different effects on rearing of animals: 1) Larger weight in cattle, meat calves, goats and poultry. 2) Increased yields at accelerated rates: milk, meat, eggs (fertility and hatching). 3) Improved final product quality; meat/fat, hide gloss, external appearance, milk protein. They also recorded in agriculture: 1) Increased cumulative yield. 2) Extended crop season. 3) Improved fruit quality; size, shape, texture, sugar level, greener leaves. 4) Larger fruit. 5) Saving at least 20% water.
Weilin et al
Weilin et al the compressive strength of cement mixed with MTW was improved by 54% and that of concrete increased by 23%.
Bogatin's et al
Bogatin's et al analysis showed that the MWT induces: Increase in the yield by 10-15%. more intensive root formation. The phosphorus fertilizers became more soluble. Decrease in the risk of secondary salinification of soil. Faster germination of seeds by 12%, These all due to: 1) Leaching of superfluous salts. 2) Better soil permeability for irrigated water. 3) Better dissociation of mineral fertilizers.
Moon and Chung
Moon and Chung observed that magnetized water helps in dissolving minerals and acids by a higher rate than unmagnetized water, in addition to dissolving oxygen.